THE GO INTEGRATED PACKAGE HELPS YOU
Target your potential customers anytime, anywhere with artificial intelligence

Use intelligent advertising to reach customers across the web.
Make your digital advertising smarter with LocalAds. The Go Integrated package provides you with SEO, email campaigns, DIY solutions, and our LocalAds digital advertising solution.
Raise your listings in Google search results with SEO.
Create monthly correspondence with your customers using email campaigns.
Build stronger relationships with review management and social media.
Advertise where your customers are browsing across multiple channels.
Get feedback from your current customers using wifi technology.
PLEASE SELECT A PACKAGE LEVEL FOR PRICING
The Go Integrated package bundles everything you need to have a multifaceted approach to your digital marketing. Check out the video below to learn more.
DOWNLOAD SHEET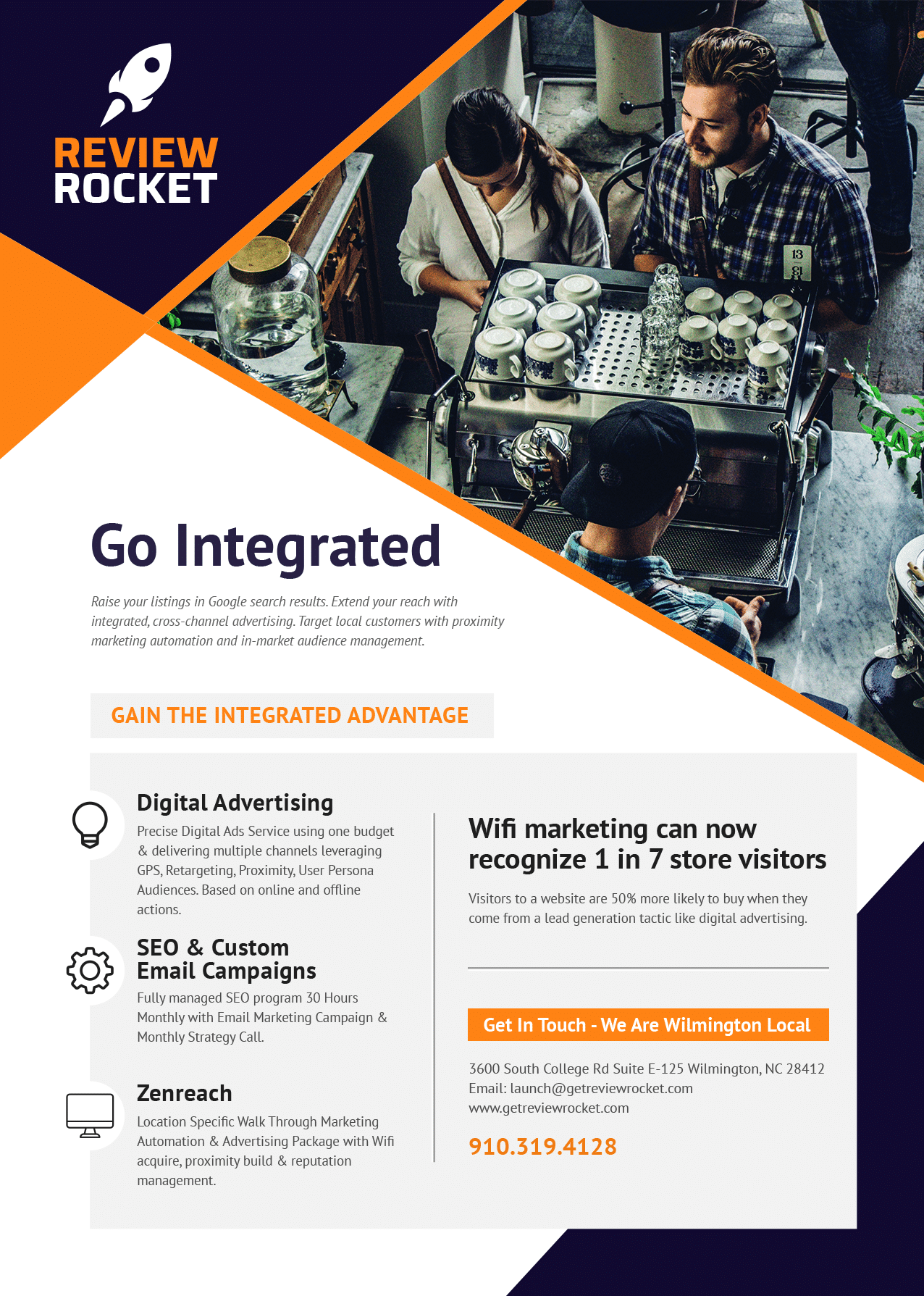 BOOST BUSINESS ONLINE
FREE ONLINE TOOLKIT