THE PERFORMANCE PLUS PACKAGE HELPS YOU
Boost your customer conversions with digital advertising on Facebook & Google.

Digital marketing tools to run campaigns that drive results.
Do you want to get the most out of your digital advertising? The Performance + package utilizes LocalAds, technology which is capable of predicting both offline and online user behavior to serve up ads that will drive conversion.
Use top-notch advertising technology to run online campaigns that drive results
Control your reputation, listings, and social media with simple to use DIY solutions.
Drive more customers to your store and website using search advertising.
Understand your customer and see the ROI first hand with call tracking.
PLEASE SELECT A PACKAGE LEVEL FOR PRICING
The Performance + package will give you the tools you need to understand the impact digital marketing has on your business. Check out the video below to learn more.
DOWNLOAD SHEET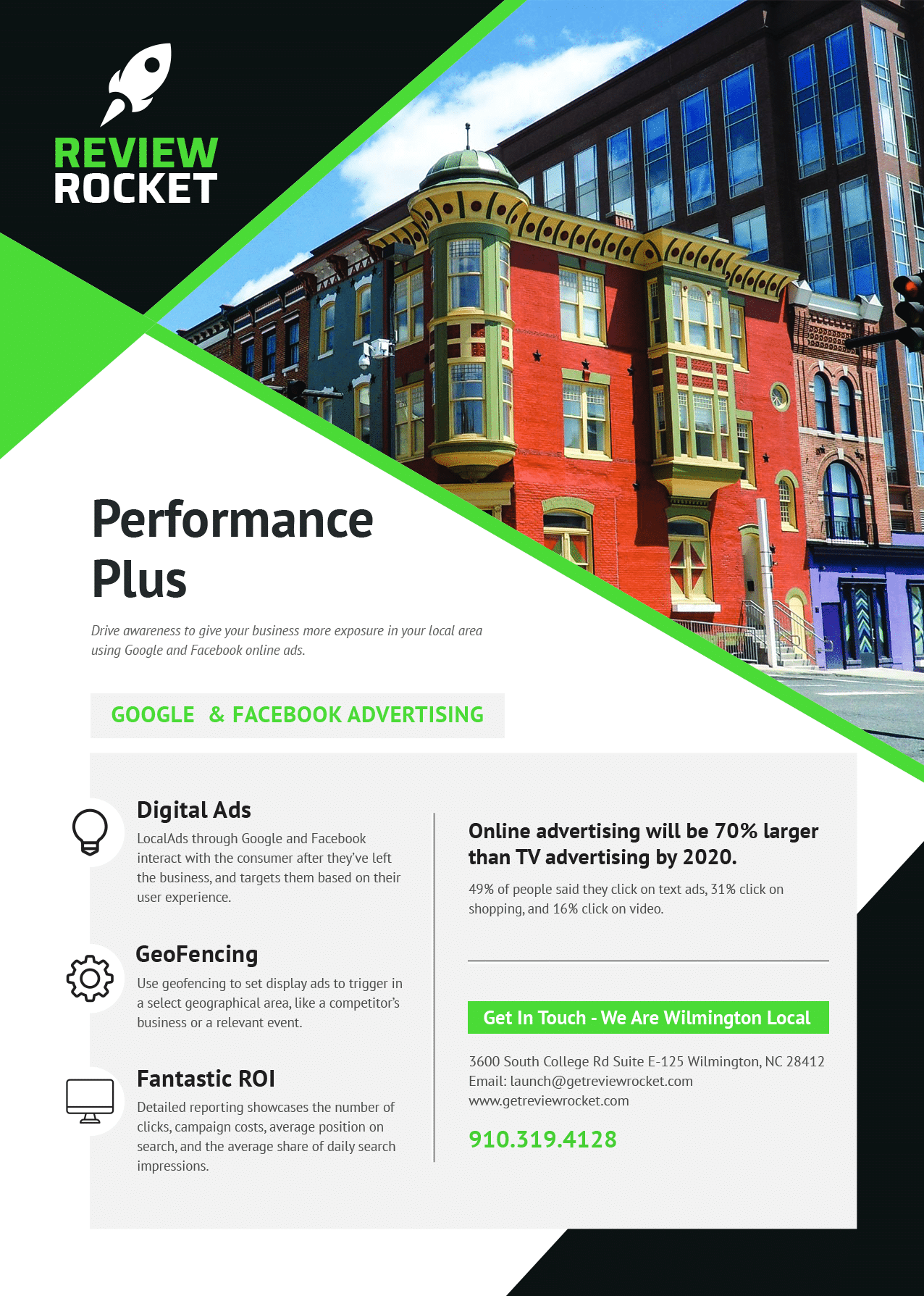 BOOST BUSINESS ONLINE
FREE ONLINE TOOLKIT