Dominate Voice Search Results
Here's How it Works!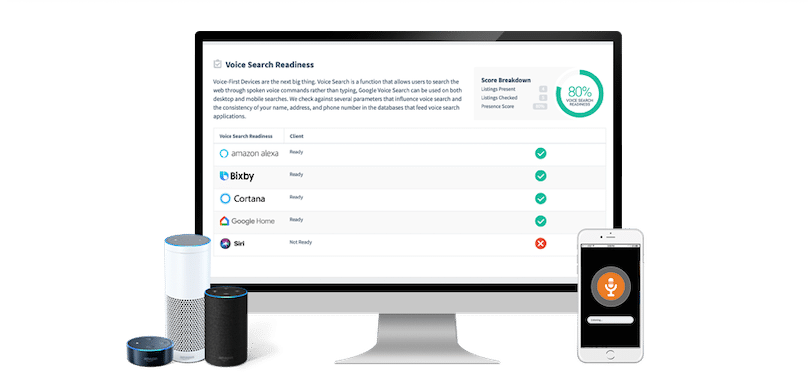 First of Its Kind
Voice Search Readiness Score
The only one in the industry that provides a score showing local businesses exactly how well they are getting found on voice assistants.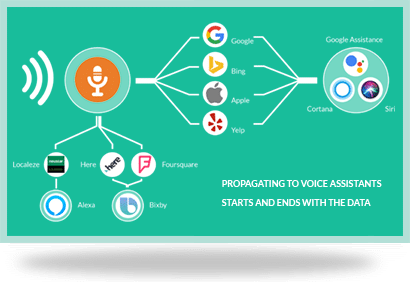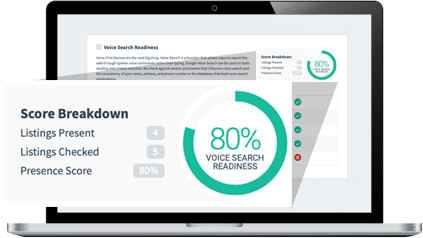 Easy to Use
Is Your Biz Voice Search-Ready?
It's as easy as 1-2-3. The results of our free Online Visibility Report will show an overall score and areas of opportunity.
We Cover All Voice Assistants
Alexa, Siri and Google Assistant
Our Voice Search Readiness Test easily identifies if a business is "ready" or "not ready" for all voice assistants. No complicated metrics to decipher!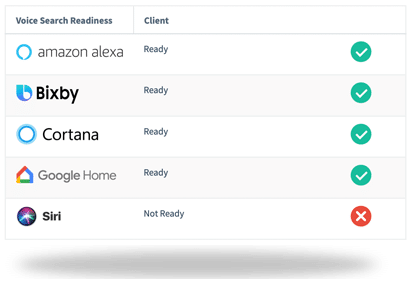 Do You Want More SEO Traffic?
A complete overview of your Local SEO performance in minutes; including Search Rankings, Local Listings, Reviews, On-Site SEO & Social Media. Simply enter your Business Name and we'll do the rest!

22

YEARS OF EXPERIENCE
58

PROFESSIONAL EXPERTS
1789

SUCCESSFUL PROJECTS
9846

SATISFIED CUSTOMERS
Choose a plan that works for you
YOU GET ALL OF THESE
BENEFITS & FEATURES
Listings Manager Setup

Local Citation Audit

Dedicated Account Management

Online Listing Reports Dashboard

Syndication to 45+ directories

Submissions to Google, Bing & Yahoo

Submissions to 4 Data Aggregators

Voice Search Readiness Submissions

Listing Quality Assurance

GPS mapping - 80+ sources

Duplicate Listing Suppression

Local Directory Listing Reports
Happy Local Business Owners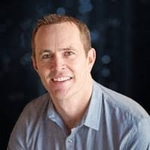 ReviewRocket helped my business be seen on Google searches & maps when we had no time to do it ourselves. The process was seamless and customer service was great!
- Brad
, Charlotte, NC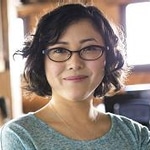 We tried several digital marketing companies before finding ReviewRocket. They are doing a great job and always know exactly how we should post to social media sites like Facebook, Instagram, and Google.
- Sandra
, Wilmington, NC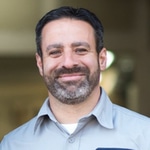 Before we hired ReviewRocket nobody could find our plumbing company online. They helped us with all of our local online listings and made sure our Google My Business listing was always up to date and had positive reviews.
- Mike
, Wilmington, NC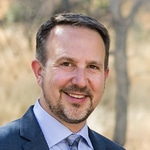 Online reviews were a big problem until ReviewRocket set up a very effective and user-friendly system for us to keep tabs and follow up on existing reviews and send out requests for new reviews. Our star rating went up and we are very grateful.
- Sam
, Raleigh, NC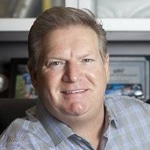 The Online Toolkit saved us after the COVID Pandemic and set our business on the right track to reach and grow our customers during these uncertain times. I highly recommend using all the amazing online tools in the toolkit.
- Harry
, Wilmington, NC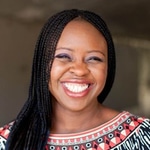 ReviewRocket sat down with us and reviewed our Online Snapshot Report which was a huge help. Dante took the time to clearly explain where our business stood online and against our competitors. From that, we knew exactly where we could immediately improve and took action.
- Tiffany
, Wilmington, NC